EMBROIDERY Technology & Beyond
DOWNLOAD BROCHURE:
HCH-701-30
HCH-701P-30
The Happy HCH series has been released for embroidery machine hobbyists and semi-professionals. With 100 small, one point designs built-in, this is the perfect embroidery machine for beginners. It's easy to use, with a compact body and high speed performance. The suppressed noise make this machine a pleasure to use.
HCS2 SERIES
DOWNLOAD BROCHURE:
HCS2-1201-30

The small single head Happy embroidery machine HCS2 is as compact as the HCH series, but comes with a heavy-duty drive system and additional needles. The user friendly touchscreen control panel and compact body deliver a powerful performance with suppressed noise, providing high-quality embroidery.
HCD3E SERIES
DOWNLOAD BROCHURE:
HCD3E-1501-40
The HCD3E is Happy Japan's heavy-duty 15 needle single head embroidery machine with a large sewing area, durable drive system and high performance. HCD3E is able to deal with a wide range of garments from delicate to thick and heavy. Having iron die-cast arms and the body as one unit makes it strong and stable, for top quality sewing.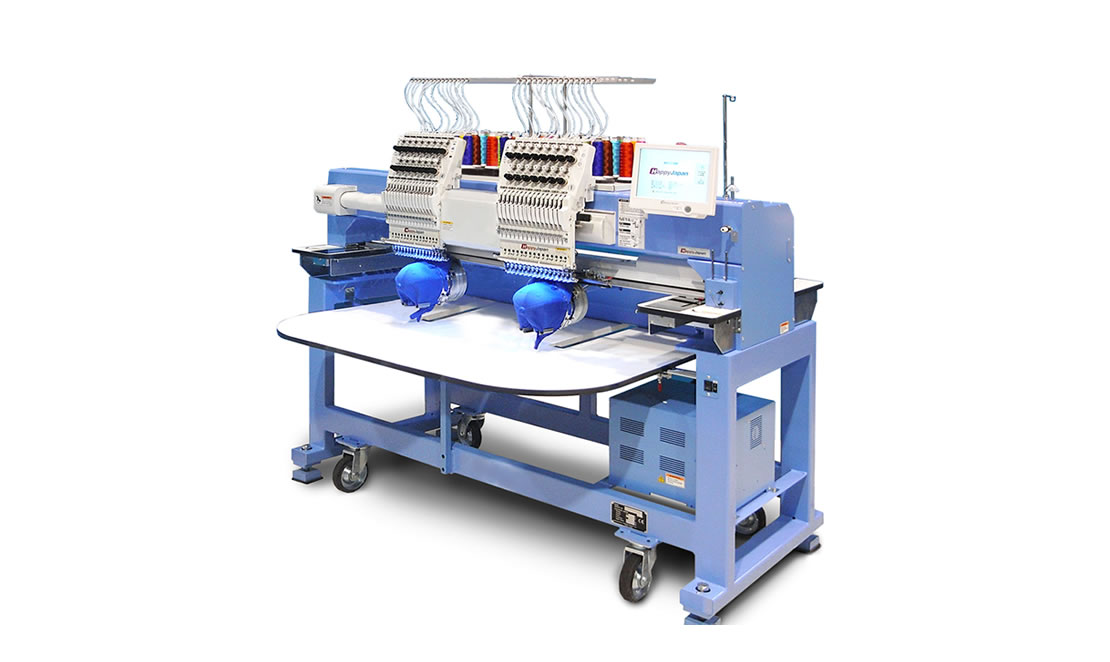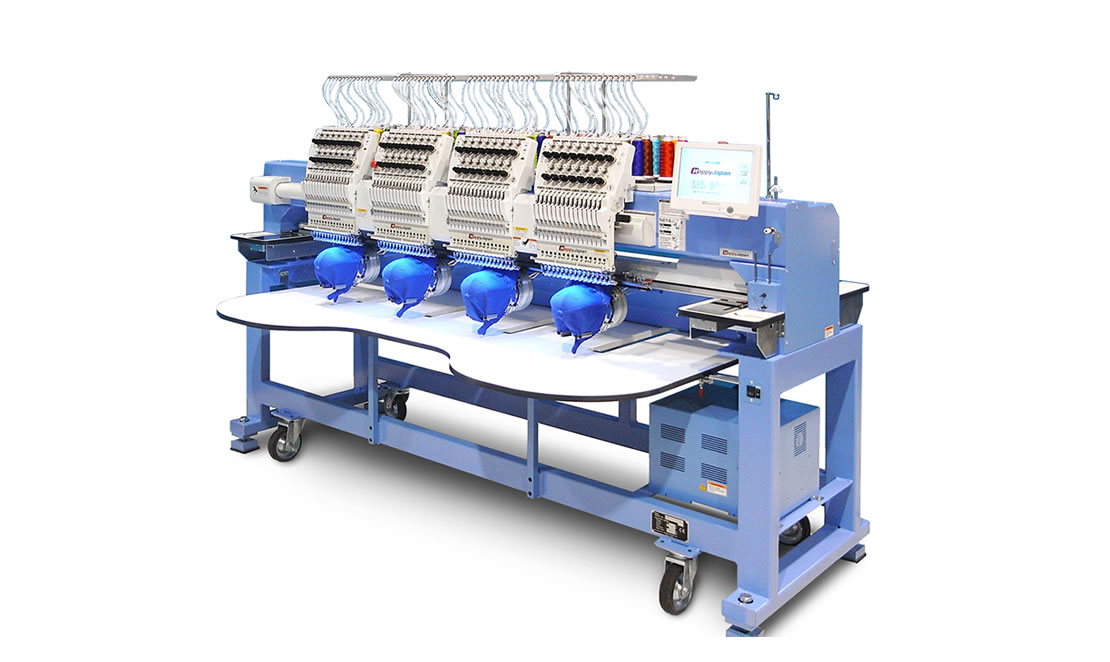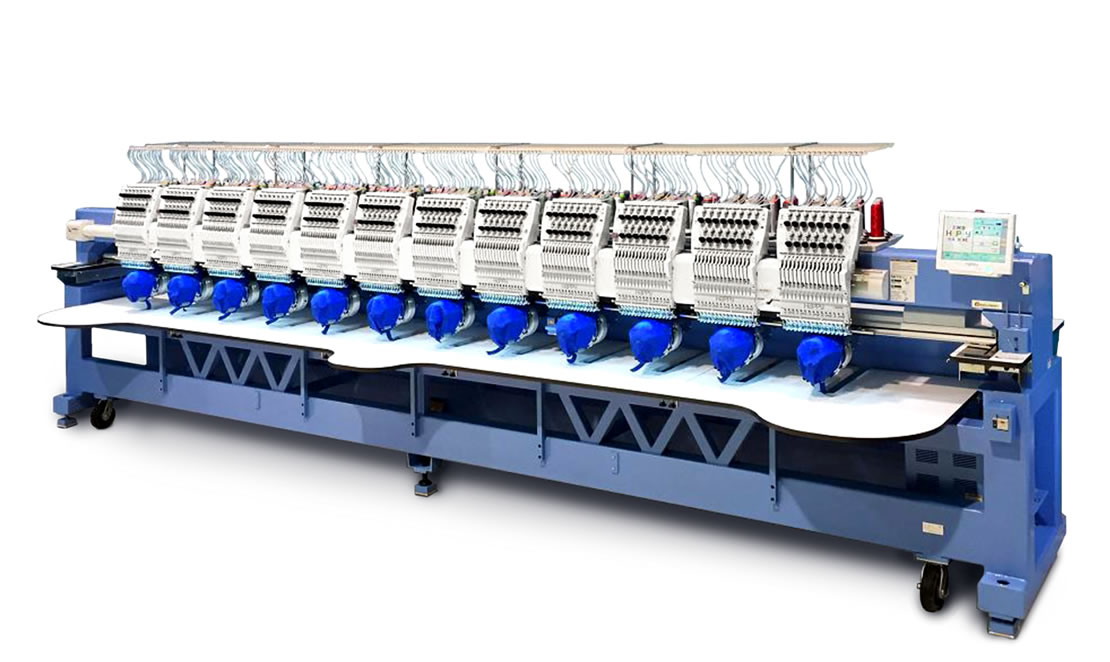 HCR3 SERIES
DOWNLOAD BROCHURE:
HCR3-1502-45 / HCR504-45 / HCR1506-45 / HCR1508-45
HCR1512-45 / HCR3-X1504-45 / X1506-45 / X1508-45
The new Happy HRC embroidery machine series HCR3 is released with its range of 2 heads up to 12 heads. The HCR3 X series, suitable for a wider embroidery area, is available for 4, 6 and 8 heads. (width 500mm) Its strong, rigid frame structure eliminates machine noise and vibration. On top of that, a high power spec enables embroidery on thick and hard materials, such as leathers.
HFR SERIES
DOWNLOAD BROCHURE:
HFR-W1502-120 / HFR-W1502A-120
The Happy HFR-W embroidery machine series offers a wide, flat bed suitable for large scale embroidery such as wall hangings, bedding and furniture coverings.
HCU SERIES
DOWNLOAD BROCHURE:
HCU-1501-40 / HCU-X1501-40 / HCU-1401-40 / HCU-X1401-40
The HCU is the ultimate version of Happy Japan's 15 needle embroidery machine with the highest operating speed of 1500rpm, the largest sewing field and many more features to enhance productivity.
EMBROIDERY TECHNOLOGY + DESIGN SYSTEMS
Specialising in Happy Industrial and Commercial Embroidery Machinery around New Zealand