EMBROIDERY Technology & Beyond
DOWNLOAD BROCHURE:
HCH-701-30
HCH-701P-30
The Happy HCH series has been released for embroidery machine hobbyists and semi-professionals. With 100 small, one point designs built-in, this is the perfect embroidery machine for beginners. It's easy to use, with a compact body and high speed performance. The suppressed noise make this machine a pleasure to use.
HCS2 SERIES
DOWNLOAD BROCHURE:
HCS2-1201-30

The small single head Happy embroidery machine HCS2 is as compact as the HCH series, but comes with a heavy-duty drive system and additional needles. The user friendly touchscreen control panel and compact body deliver a powerful performance with suppressed noise, providing high-quality embroidery.
HCD2 SERIES
DOWNLOAD BROCHURE:
HCD2-1501-40
HCD2-X1501-40
This 15 needle single head Happy embroidery machine HCD2 is Happy Japan's most popluar heavy-duty single head with the largest sewing area and durable drive system and speedy performance. Is able to deal with embroidery on a wide range of garments from delicate to thick and heavy. Having the iron die-cast arms and body as one unit makes it strong and stable, ensuring high quality sewing.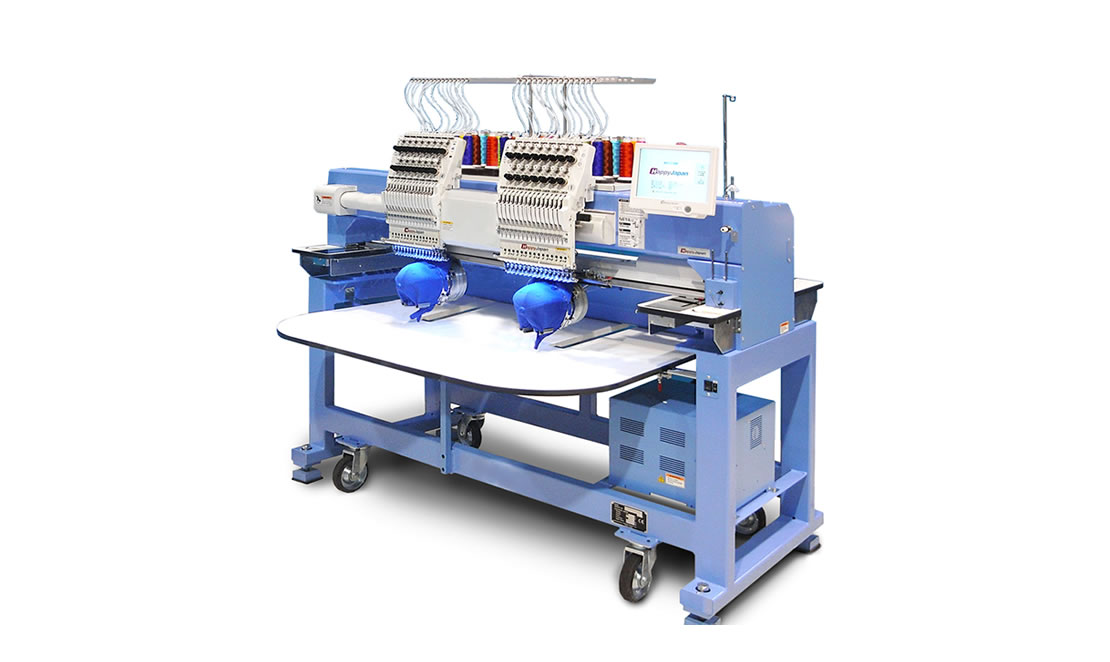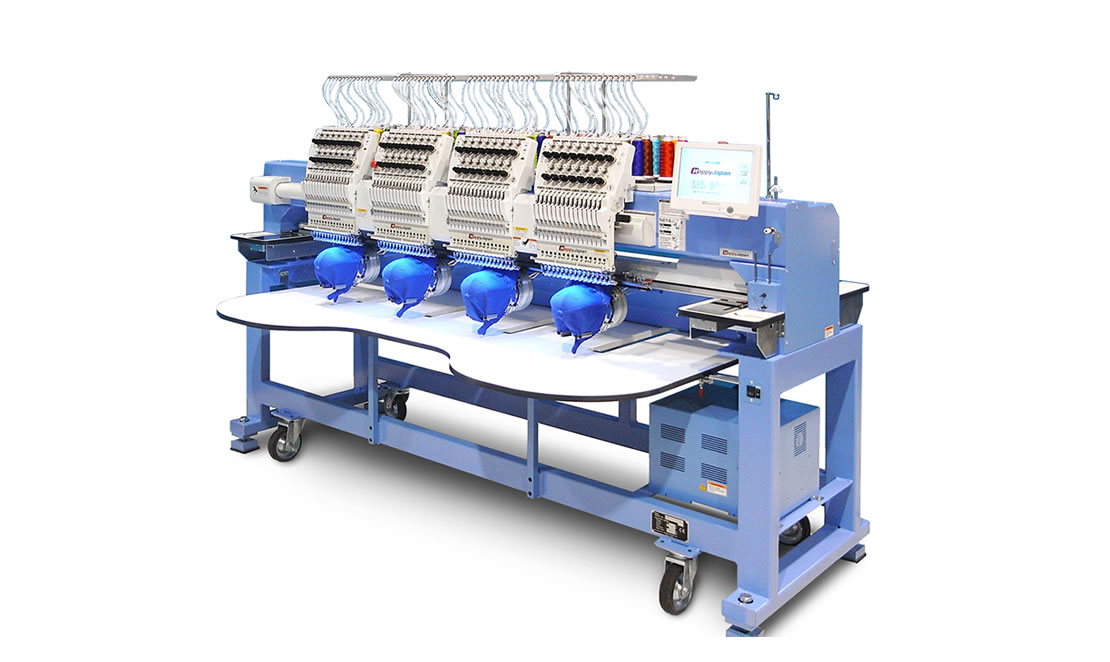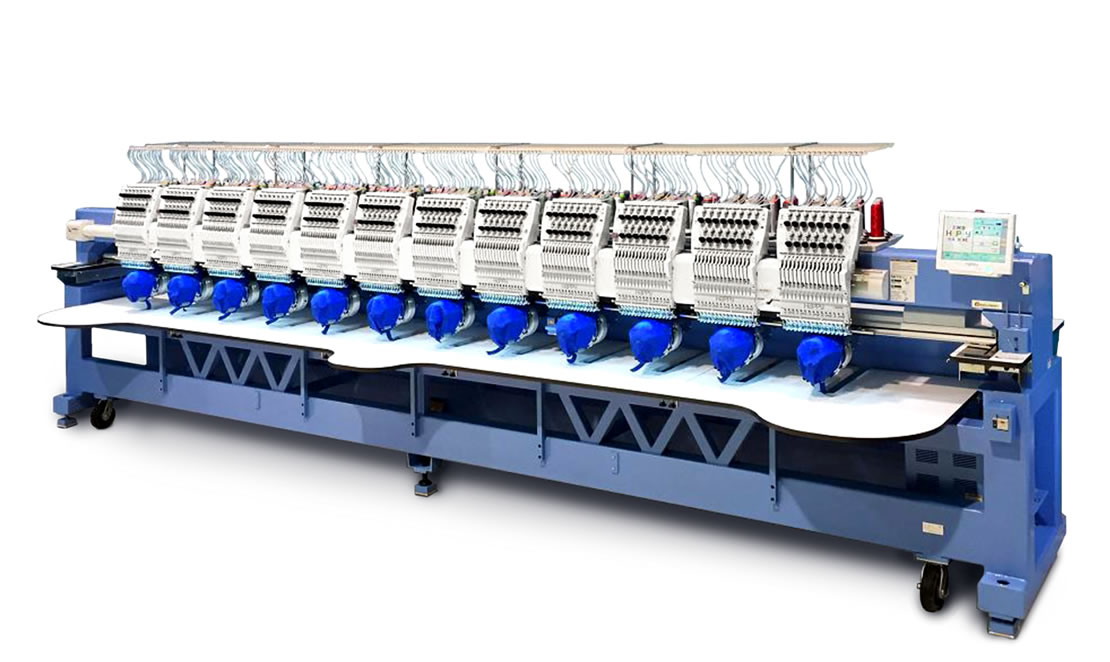 HCR3 SERIES
DOWNLOAD BROCHURE:
HCR3-1502-45 / HCR504-45 / HCR1506-45 / HCR1508-45
HCR1512-45 / HCR3-X1504-45 / X1506-45 / X1508-45
The new Happy HRC embroidery machine series HCR3 is released with its range of 2 heads up to 12 heads. The HCR3 X series, suitable for a wider embroidery area, is available for 4, 6 and 8 heads. (width 500mm) Its strong, rigid frame structure eliminates machine noise and vibration. On top of that, a high power spec enables embroidery on thick and hard materials, such as leathers.
HFR SERIES
The Happy HFR-W embroidery machine series offers a wide, flat bed suitable for large scale embroidery such as wall hangings, bedding and furniture coverings.
EMBROIDERY TECHNOLOGY + DESIGN SYSTEMS
Specialising in Happy Industrial and Commercial Embroidery Machinery around New Zealand